Standard Tax Pocket Tables
Regular price
Sale price
$1.55 USD
Unit price
per
Sale
Sold out
Help prepare your clients for the upcoming tax year. This brochure covers side-by-side rate comparisons for current and previous years, updated for the SECURE Act 2.0 including:
Standard deduction amounts
Capital gains rates
Personal exemptions by filing status
Indexed contribution and benefit limits for qualified retirement plans
IRA and HSA contribution limits
Social Security earnings limits

Special section for business owners illustrating depreciation, the Section 179 expense, deductions and corporate income tax rates.
Share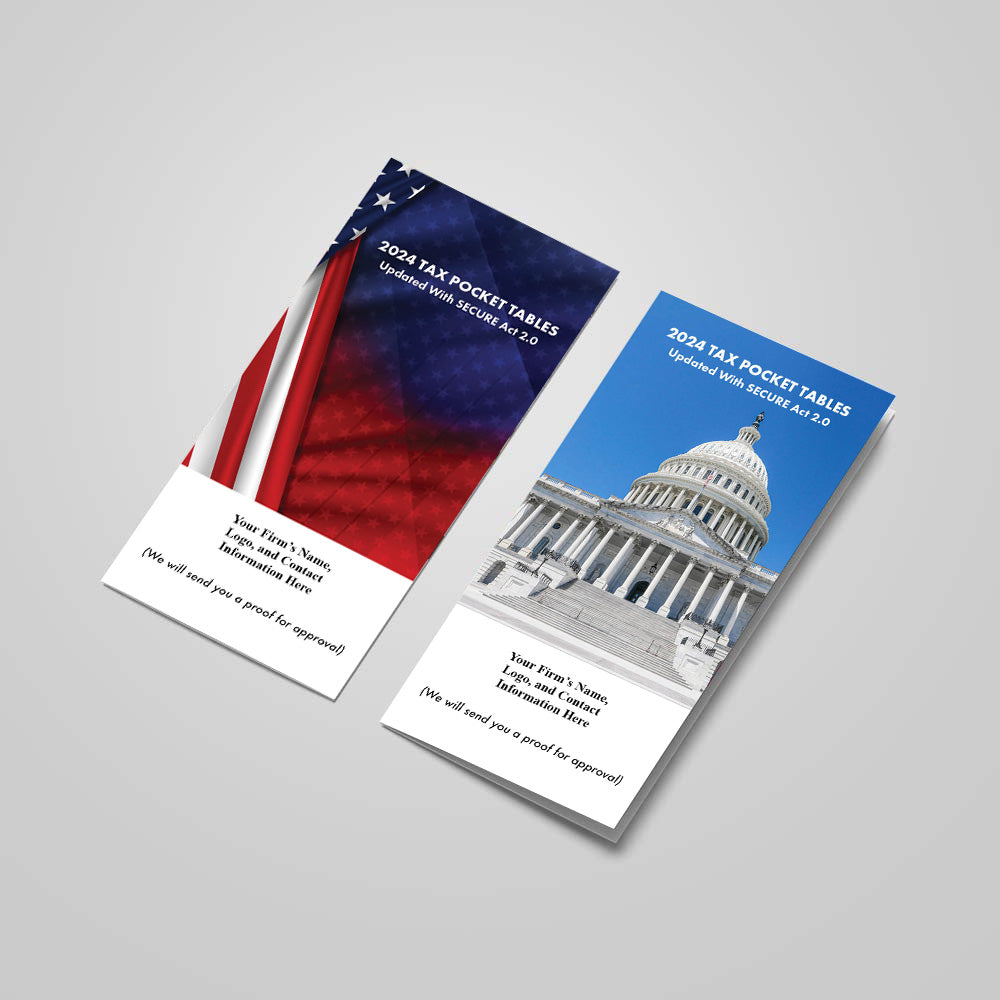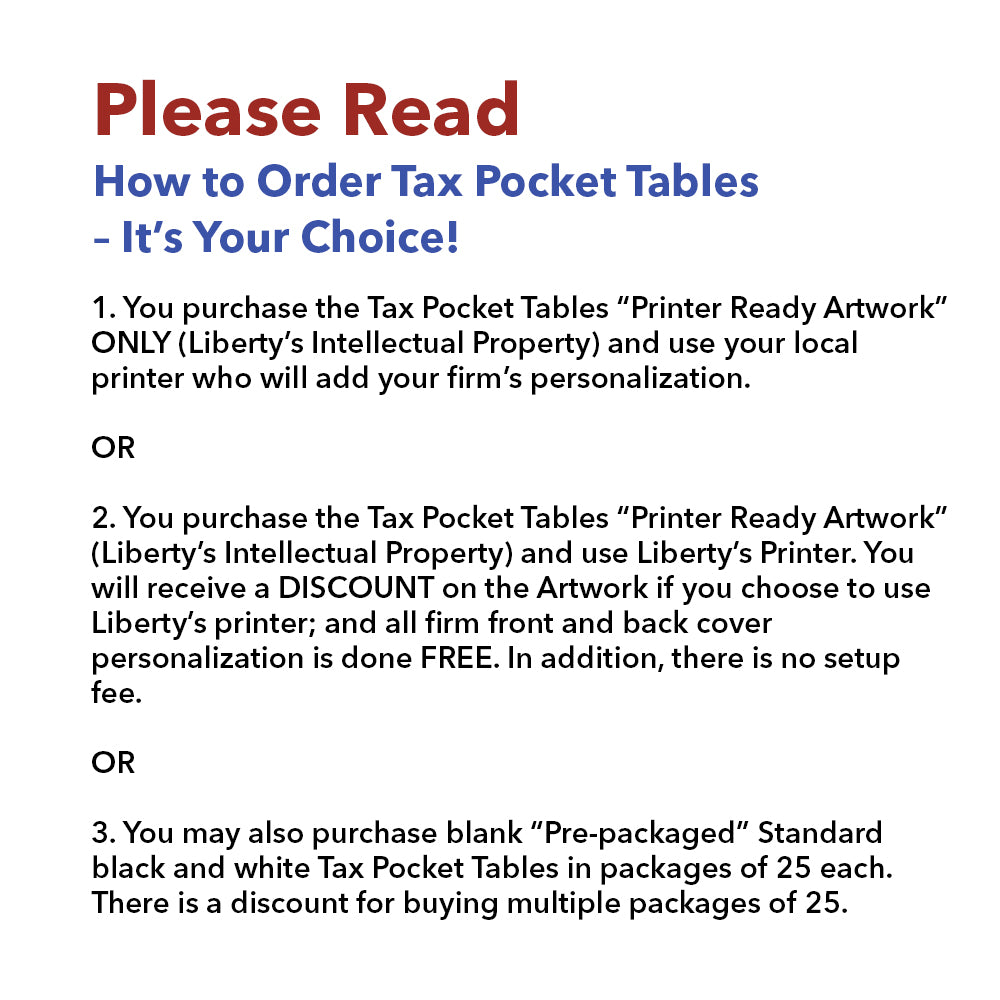 Other Customers Also Purchased these...
Regular price

Sale price

$0.40 USD

Unit price

per

Regular price

Sale price

$0.30 USD

Unit price

per

Regular price

From $475.00 USD

Regular price

Sale price

From $475.00 USD

Unit price

per
Americana Series:
Cover A: Old Glory

This cover illustrates the strong connection between the rural heartland and its patriotic belief in the American Flag as a symbol of democracy and freedom.

Cover B: Field of Dreams

This cover depicts the respect that Americans feel for the American flag and its symbolism around the globe. Freedom has always come at a price.

Cover C: US Congress

The Capitol and Congress is the origin of where legislative leaders consider tax laws that will ultimately affect all American citizens.
Universal Series:
Cover D: Gold Compass

The Calculator, while a simple device, conveys the knowledge that every employed wage-earning citizen is responsible to pay taxes or, at the very least, file their tax return.

Cover E: Coastal Lighthouse

For hundreds of years the compass has provided navigation and guidance. This cover, in a subliminal way, conveys a message of being on track.

Cover F: Mountain Lake

Frequently, individuals and businesses evaluate whether they are traveling in the right direction and to the proper destination. Here's a cover which makes it more apparent that tax planning is a journey.